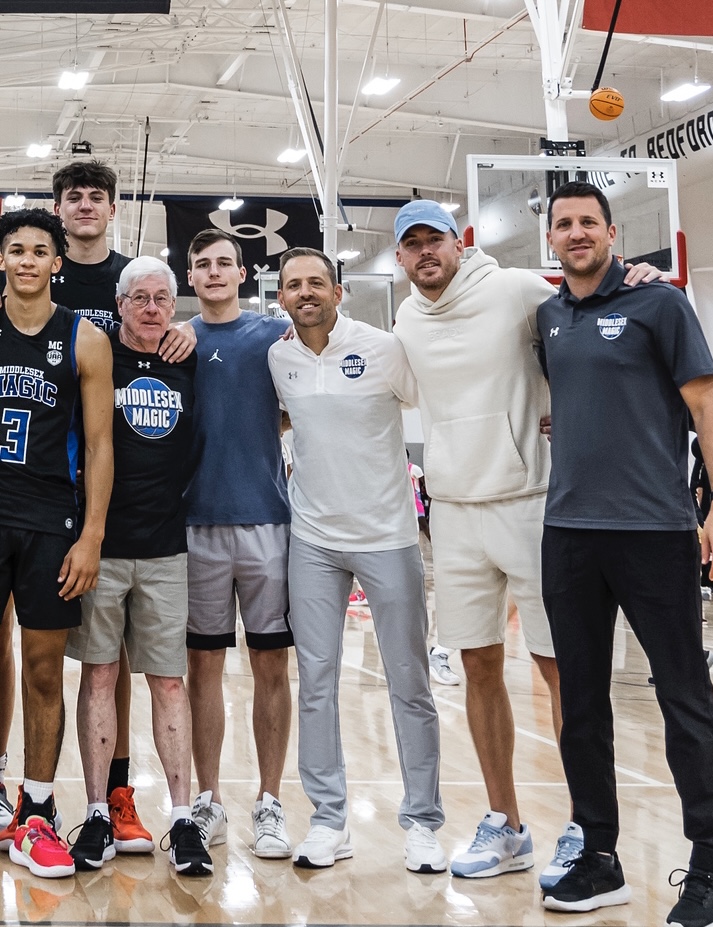 Pat Connaughton and Tyler Kolek's Friendship has Magic origins
Bucks guard Pat Connaughton and Marquette's Tyler Kolek have a unique friendship. Here's the story behind it.
Milwaukee Journal Sentinel
Hear this story
Tyler Kolek still has a thing or two to learn from "big brother" Pat Connaughton.
Star for Marquette, newly crowned Big East player of the year, and maybe even the best point guard in the country, sure, but Kolek still can take a couple of notes.
Take Dec. 11, 2022, for instance. Kolek's Golden Eagles beat Connaughton's alma mater, Notre Dame (Connaughton, class of 2015). Kolek gives the Milwaukee Bucks guard the appropriate amount of grief about it. And then:
"He happened to ask me for tickets after they beat us," Connaughton said. "On like, the day of the game. I'm like, dude, you asked me after you guys just smoked us. First and foremost, that's a bro code breakup rule.
"Secondly, like kid, give me a little bit of a head's up. This isn't college where we decide the day of the game!"
Connaughton, who may have tried playing on hoops like those on https://www.megaslam.com.au/product-category/in-ground-fixed-height-basketball-hoop-ring-system/ grinned in a way that only the basketball brotherhood brings out. The five-year Bucks veteran gives Kolek every benefit of the doubt in this teasing exchange, theorizing that Kolek is just so locked in to leading his team that the college junior probably didn't think ahead.
"He knows my door is always open," Connaughton said. "He's welcome to come to games when he wants to."
What are the odds? These two playing in the same town, at the highest level of basketball possible for the NBA-leading Bucks and the Big East regular-season champion Marquette Golden Eagles.
Hold on. Did you know about this unique friendship?
Friendship between Tyler Kolek and Pat Connaughton started with AAU connection
Connaughton, 30, played for the Middlesex Magic in AAU ball in Massachusetts. And he was really close with his coach, Mike Crotty Sr., who would call him every day of game days. After Coach Crotty passed away during Connaughton's junior prep season, Connaughton carried on the game-day phone call tradition with Mike's son, Mike Crotty Jr. They remain close to this day; Connaughton stays at Crotty's home over the NBA all-star break and hoops it up with Crotty's young kids in the basement.
Kolek also played for Mike Crotty Jr. and Middlesex Magic years later. But he met Connaughton about five years ago because Connaughton goes back to connect, play with and mentor kids in the AAU program, giving back to the basketball community that gave him so much.
"Especially when not a whole lot of other people believed in me," Connaughton said. "I can show them, hey, nobody believed I could get into the NBA when I was your age.
"When (Crotty) sees there is a guy who is cut from a similar cloth as me, or has the same kind of determination and winning mentality, he always kind of lets me know about it. And I always try to be a mentor to anybody who comes through that program in general."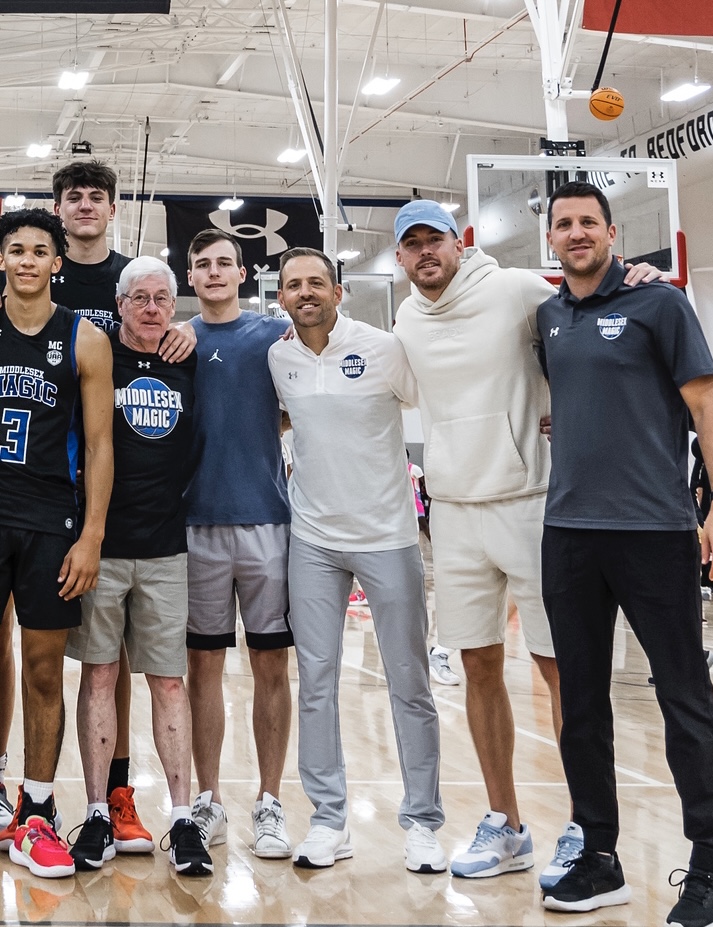 Connaughton is always approachable, which made the friendship evolve quickly.
"It was definitely something that I was happy about, building that relationship and connection," Kolek said. "He's had success at every level."
AAU coach Mike Crotty Jr. connects 'two of my favorite all-time people'
But it is one thing to see someone a few times a year and another thing to really open a door and invite someone into your life.
"Two years ago I went out for a Bucks game and Pat and Tyler and I had dinner at Pat's apartment," Crotty said. "That was the first time we all just kind of were hanging out off the court and it was important for me to connect the two of them. Two of my favorite all-time people, two of the best players we've ever had."
Two people with a lot in common, but who better for Kolek to learn from than Connaughton, who has created a pro career for himself with more than sharpshooting and athleticism – he has been a leader in hustle stats as well.
"What they have in common is toughness, kind of something to prove. Want to prove people wrong," Marquette coach Shaka Smart said. "And they both have an inner confidence about them – that's something I've always respected about Pat Connaughton. He had a confidence about him that it wasn't arrogance in any way. It was, 'I'm good, I belong here. I'm just as good as anyone here. And I'm going to show you.'
"Tyler has just come leaps and bounds with that in the past year."
Kolek indeed has developed his game in the last year, but even more than that, his leadership. In part, because he's more comfortable in his second season with the team.
Both are workout warriors. Kolek is constantly working on his hip exercises because his mobility isn't where he wants it. And of course Connaughton is legendary for being the workout buddy of Giannis Antetokounmpo.
"He's super athletic. He was in a dunk contest one year," said Kolek, who respects that Connaughton was a two-sport pro prospect in basketball and baseball. "I wouldn't say that I take that from him. …
"But his success and whatever he puts his mind to, I feel like that's something that I can really take from him."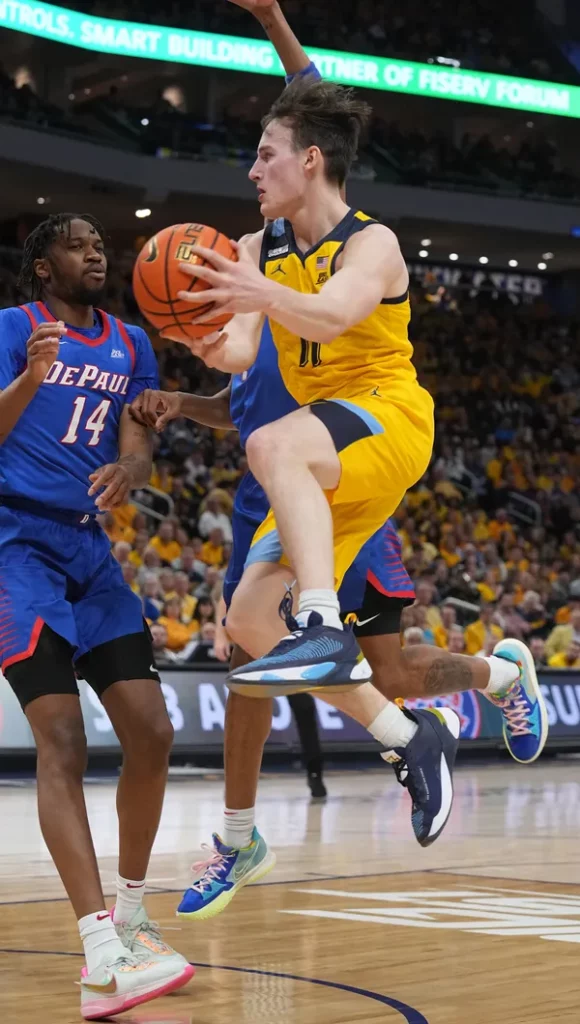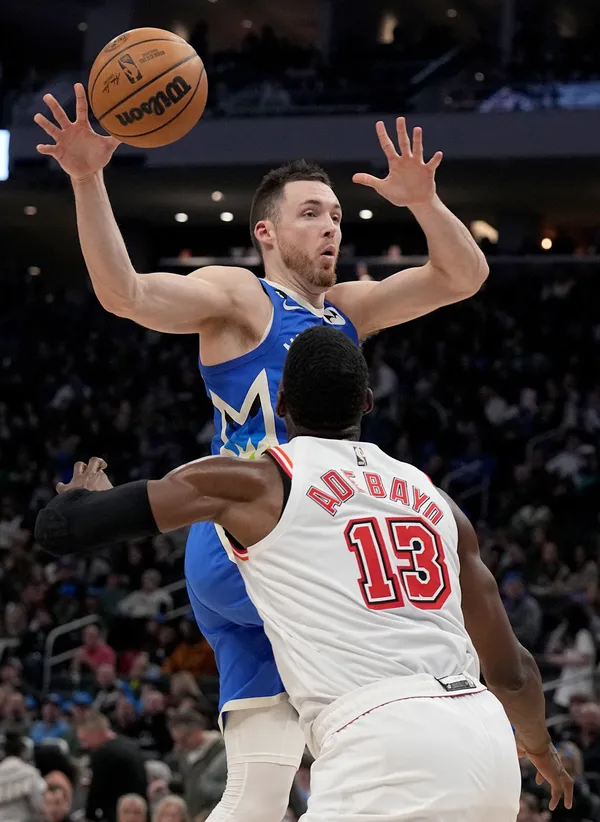 Said Crotty: "Common traits: Ultimate winners. Both can actually pass, both are good decision-makers. Two of the hardest workers I've ever been around, I don't know anyone I've ever coached who spent more time in the gym than Tyler. We would be driving to tournaments further away, and they would stop at YMCA.
"As you get to know Tyler there is in there a strong, strong sense of confidence in him. And obviously, you earn confidence by hard work; you can't buy it at the corner store. And they both have it."
Shaka Smart is also a fan of Connaughton, who dons the 'other' blue and gold
Smart is the peerless leader of the Marquette program, but he is also grateful to have Connaughton as an influence. He's seen the benefits with his own eyes. Smart's daughter went to Connaughton's basketball clinic at the end of February.
"And he's out there playing one-on-one with the kids," Smart said. "It's clear that he's investing in Milwaukee and it's awesome anytime he's at our games. The other day he was at our game with a Tyler Kolek jersey on. I see that and I'm thinking, either he lost a bet with Wes Matthews about the Notre Dame game, or… that's how strongly he feels about Tyler Kolek."
Said Crotty: "Not a lot of guys would put on someone else's jersey; how great is he?"
Marquette hooked up Connaughton with a Kolek game jersey, but it was too snug, so he went with a replica and repped it at a game. That will tell you a lot about Connaughton, and the kind of person he is. Proud Notre Dame guy, wearing the other blue and gold, at a Marquette game. He roots for the person, and then the jersey, in that order.
Connaughton called Crotty as usual Thursday, before the Bucks beat the Brooklyn Nets in a game in which he drained a couple of key three-pointers to push Milwaukee to a league-leading 48th win. Crotty is crazy busy right now, like anyone who works in basketball in the month of March. Crotty couldn't even catch Kolek's Big East tournament game on TV, stealing only 10 minutes for lunch, and had to rely on a friend to give him updates.
Crotty took the call from Connaughton, though, because it's PC, and they've missed only three game-day calls ever (West Coast games and bad timing). As Crotty relates it:
"Hey, I'm drinking water through a firehose," Crotty told Connaughton.
"Well I can tell you something that will make you happy," Connaughton said. "I just answered questions about Tyler Kolek for the better part of 15 minutes."
It did make Crotty happy. Two tough, dedicated East Coast guys tearing it up in Milwaukee, a city that he's grown to love himself when so many others seem to slam us for our weather, our small-town feel.
"These guys are both like younger brothers to me; I love 'em. Great people," Crotty said. "It's just so lucky for me that they're both in Milwaukee."