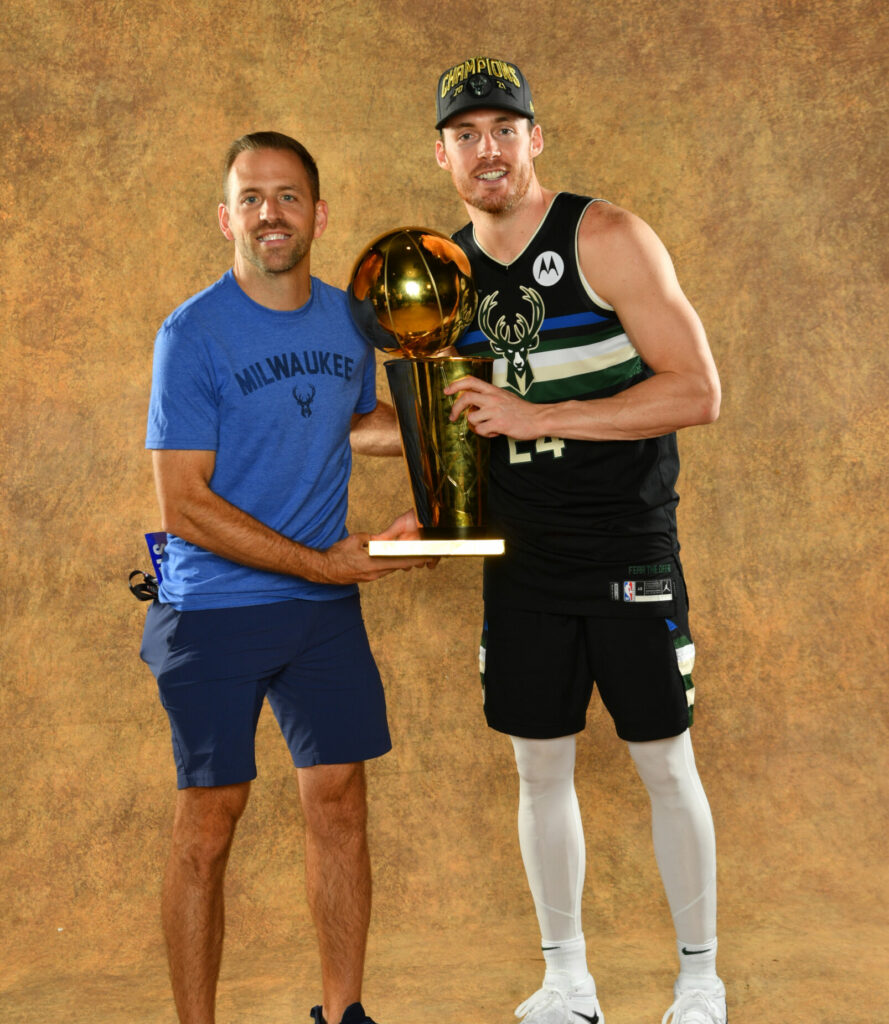 Pat Connaughton and Milwaukee Bucks win NBA Title
Photo: NDmbb/Twitter
The Notre Dame men's basketball program has a NBA champion again for the first time in 28 years.
Pat Connaughton helped the Milwaukee Bucks defeat the Phoenix Suns 105-98 in Game 6 of the NBA Finals to win the NBA championship Tuesday at Fiserv Forum in Milwaukee.
The Bucks rallied from a 2-0 NBA Finals series deficit with four consecutive wins to claim their first NBA title since 1971. He wasn't the only former Irish player in the Finals as Monty Williams is the head coach of the Suns.
Connaughton had eight rebounds and one assist in 23 minutes off the bench in Game 6. He averaged 6.9 points, 4.4 rebounds, and 0.9 assists per game while averaging 23.7 minutes during the Bucks' postseason run.
Connaughton is the fourth former Irish player to win an NBA championship, joining Billy Hassett (1950, Minneapolis Lakers), Bill Laimbeer ('89 and '90, Detroit Pistons), and John Paxson ('91-93, Chicago Bulls).
Connaughton played basketball and baseball at Notre Dame from 2011-15. He was drafted by the Brooklyn Nets in the second round in the 2015 NBA Draft. Brooklyn traded him to the Portland Trail Blazers, who he played three seasons with then signed as a free agent with the Bucks in 2018. He's under contract for two more seasons.