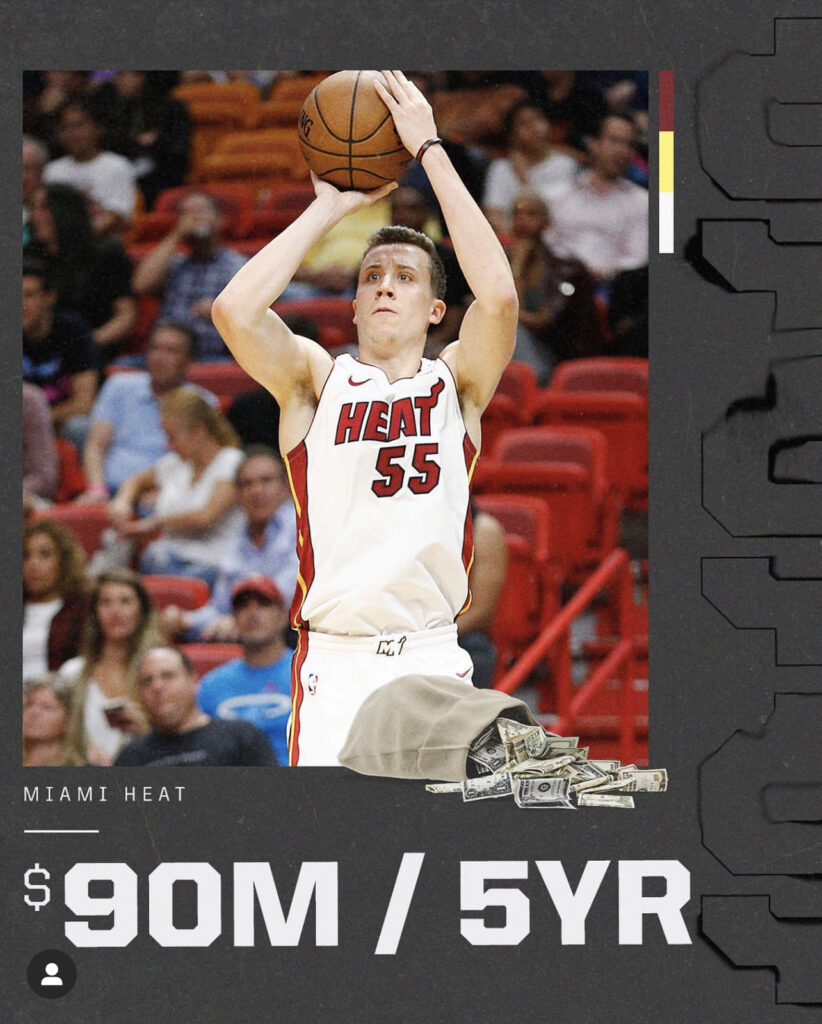 Magic Alum Duncan Robinson Re-Signs With Heat on 5-Year, $90M
The Miami Heat and sharpshooter Duncan Robinson have agreed to a five-year, $90 million contract, according to ESPN's Adrian Wojnarowski.
Per that report, it's the largest deal ever for an undrafted player. It will include an early termination option after Year 4.
It's been quite the day for the Heat, who are also reportedly bringing Kyle Lowry aboard in a sign-and-trade agreement with the Toronto Raptors that will pay the veteran point guard $90 million over three years: