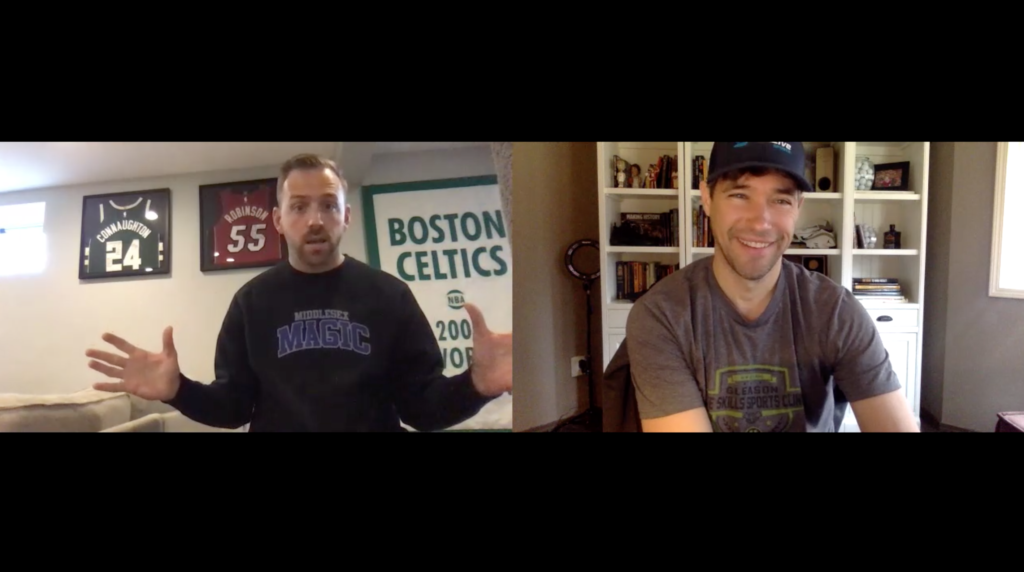 Coach Crotty on former NBA player Dan Dickau's Podcast
Mike Crotty gives recruiting advice, talks coaches' kids, Kevin Garnett stories on The Iso podcast with Dan Dickau
Mike Crotty Jr. joined the Iso with Dan Dickau on Wednesday's episode to discuss his New England AAU power Middlesex Magic, becoming a Division III basketball star and his time with the Boston Celtics.
Dickau and Crotty crossed paths in Boston when Crotty was on the coaching staff and Dickau played for the Celtics. Crotty is the director and a coach for the Middlesex Magic, a one-time Boston-area prep standout and former Division III All-American at Williams College.
The Iso with Dan Dickau is a podcast presented by SBLive Sports and the Bleav Podcast Network, which publishes weekly on Mondays, Wednesdays and Fridays. Dickau, a former Gonzaga All-American, NBA vet-turned basketball analyst interviews experts all corners of the sports world from coaches, front office executives to athletes about untold stories, memories and experiences.
Listen to the episode and subscribe to the podcast below:
How to subscribe?