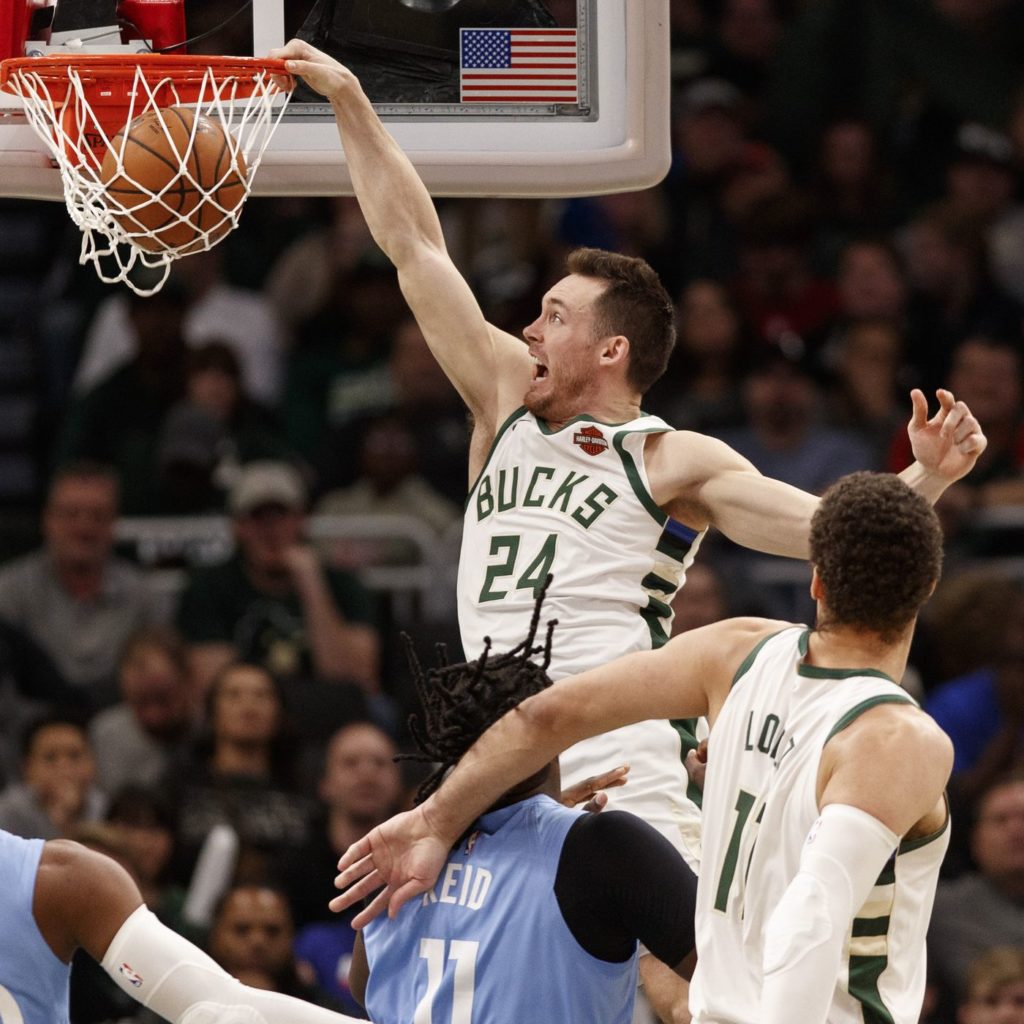 Pat Connaughton signs 3 year contract extension with Bucks!
Arlington's Pat Connaughton agrees to 3-year, $16 million deal with Bucks
There was some speculation that Connaughton would be a good fit on the Celtics, but it appears he's staying in Milwaukee.
Pat Connaughton is staying with the Milwaukee Bucks, a source confirmed to Boston.com.
The 6-foot-5 guard, an Arlington native, agreed to a three-year, $16 million deal to remain with the team he's played for the past two seasons. ESPN's Adrian Wojnarowski said that the deal was originally for two years, $8 million but was eventually restructured.
"Milwaukee has numerous moving parts on multiple fronts, so Connaughton's deal was reshaped to stay with Milwaukee," Wojnarowski reported Saturday afternoon.
Connaughton, 27, averaged 6.9 points, 4.2 rebounds, and two assists in 20.7 minutes per game in 2018-19. This past year, he put up 5.4 points, 4.2 rebounds, and 1.6 assists per contest in 18.6 minutes and participated in the Slam Dunk Contest. He's made the playoffs all five seasons he's been in the league.
Milwaukee brought in veteran guard Jrue Holiday and nearly acquired Bogdan Bogdanovic, but the deal reportedly fell apart.
The Boston Globe's Gary Washburn earlier this month proposed Connaughton as a potential player the Celtics could target and afford in free agency, however now it's clear a homecoming is no longer an option.
Connaughton has worked to build a second career, in real estate, and his projects are gaining traction in Milwaukee.