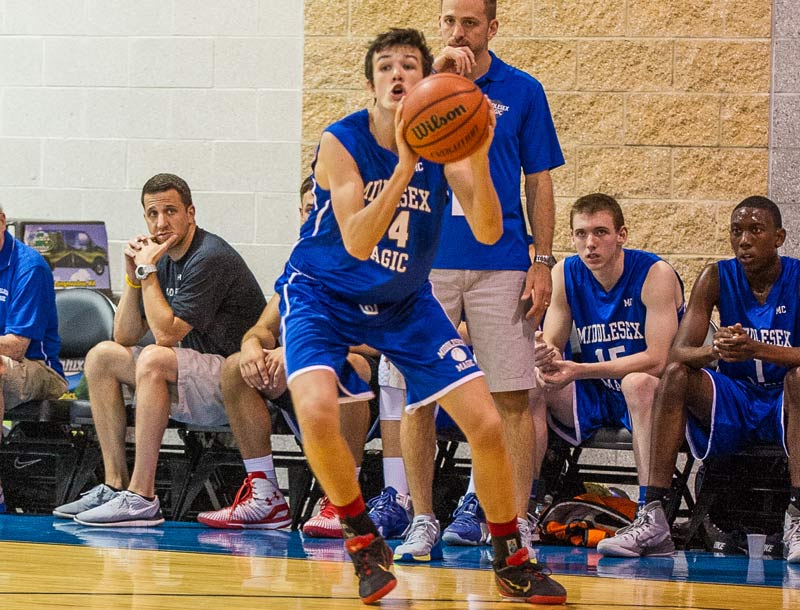 Michigan Basketball: Cormac Ryan Enjoys Another Visit
Michigan hosted class of 2018 standout, Cormac Ryan which may be good for betting on  벳엔드 – a priority in the junior class – over the weekend – and impressed the 6-5, 190-pound four-star and his parents.
Cormac Ryan
Shooting guard
4 STARS
Milton Academy
Milton, MA
RR: N/A
Ht: 6'5″
Wt: 190 lbs
Class: 2018
–
POSITION
62
NATIONAL
–
STATE
Commitment status:
UNDECIDED
Ryan was on campus this summer for the Michigan College Practice Camp and lit it up, shooting extremely well. But he's a well-rounded player with a great feel for the game … and he's an outstanding student, as well, holding offers from Stanford, Notre Dame and others.
Michigan extended its offer in August, and Ryan's interest seems high and sincere.
"The Michigan trip was great," Ryan said. "This time my parents came with me, so it was a good opportunity for them to see the school for the first time and get a feel for campus as well as get to know the coaching staff a little better.
"We got to see a couple practices, which was also good to get a feel for the way Coach Beilein and the staff operate and coach the team. I enjoyed the visit and my parents did, too."
Ryan averaged 24.5 points per game on the AAU circuit with Mike Crotty Jr.'s Middlesex Magic team, but it's his all-around game that most impressed the Michigan coaches. He got an idea how he might fit in after watching weekend practices.
"I enjoyed the practices a lot," he said. "Coach B. really runs a tight practice in that there is a lot of attention to detail in every facet of his drills and actions. I thought the guys competed hard all weekend and pushed themselves and their teammates to get better, which is a good sign for a team."
The practice proved to be a "great and informative" part of the weekend for him and his parents, he added. Cormac's father played at Yale, so he knows a few things about college basketball.
Ryan has "nothing concrete planned" on the visit front in the near future, but he has visited Stanford, Notre Dame and others. Florida, Indiana, Northwestern and many more have offered.
He visited the Irish earlier this fall.
"They liked the school, as well," Ryan said after that trip. "They believe in the importance of getting a good education as well as playing high level basketball, and Notre Dame is a place that can provide both."
Ryan is taking the recruiting process slow and focused on growing as a player. He doesn't have any 'big trips' coming up.
****
From Middlesex Magic coach Mike Crotty Jr. this summer:
"I've coached Pat Connaughton (Portland Trail Blazers) and I've coached Duncan Robinson (Michigan) and my dad had some guys before me. Ryan has as good a skillset and competitive fire as anybody that I have coached.
"He dribbles the ball really well and he sees the floor and he's a playmaker so he can be a combo. Because of all the scoring I was asking him to do I probably played him as a combo, but I think he has the tools to be a point guard at the highest level."