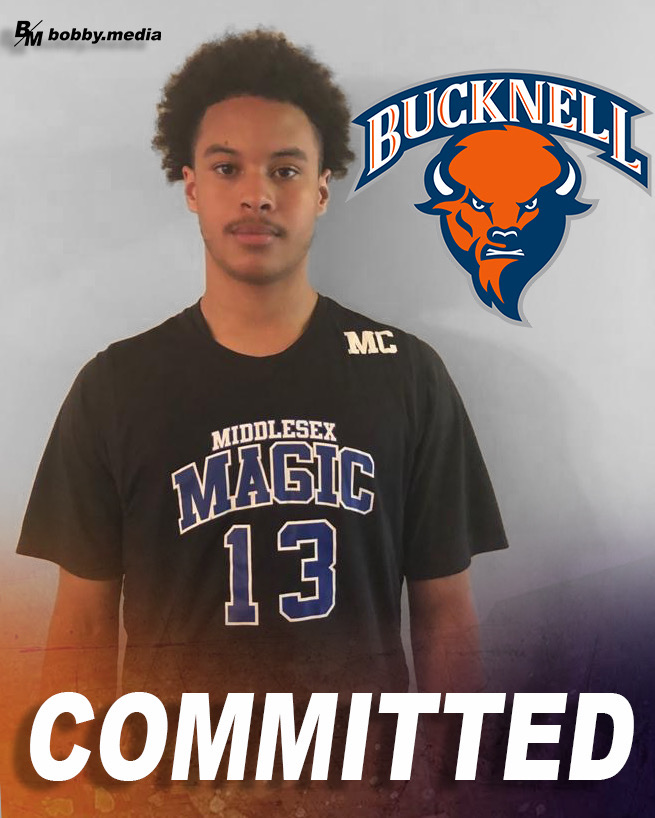 Magic 2021 Guard Bascoe Bucknell Bound
Bascoe Bucknell Bound
Vermont Academy and Middlesex Magic rising senior guard Josh Bascoe made a verbal commitment to Bucknell University on Thursday.
Bascoe is originally from Milton, Ontario and just completed his second season in the NEPSAC.
"Bascoe is one of the most skilled players I've ever coached," said Vermont Academy head coach Alex Popp. "His shooting and ball handling are both in the 99% tile for our level. He also possesses elite decision making in DHO and ballscreens."
Bascoe averaged 17.3 points and 4.9 assistants over the course of his last 12 NEPSAC games of his junior season including an 18 point, 7 assist, 5 rebound, 3 assist, and 0 turnover performance against New Hampton in the AAA tournament.
Middlesex Magic director Michael Crotty Jr. echoed a similar sentiment about Bascoe's skill-set, both with his shot and his handle, while also adding "Bucknell's academic reputation and first class basketball program are an outstanding fit for Josh, and I think Josh will have the chance to make an immediate impact and add to Bucknell's storied history."