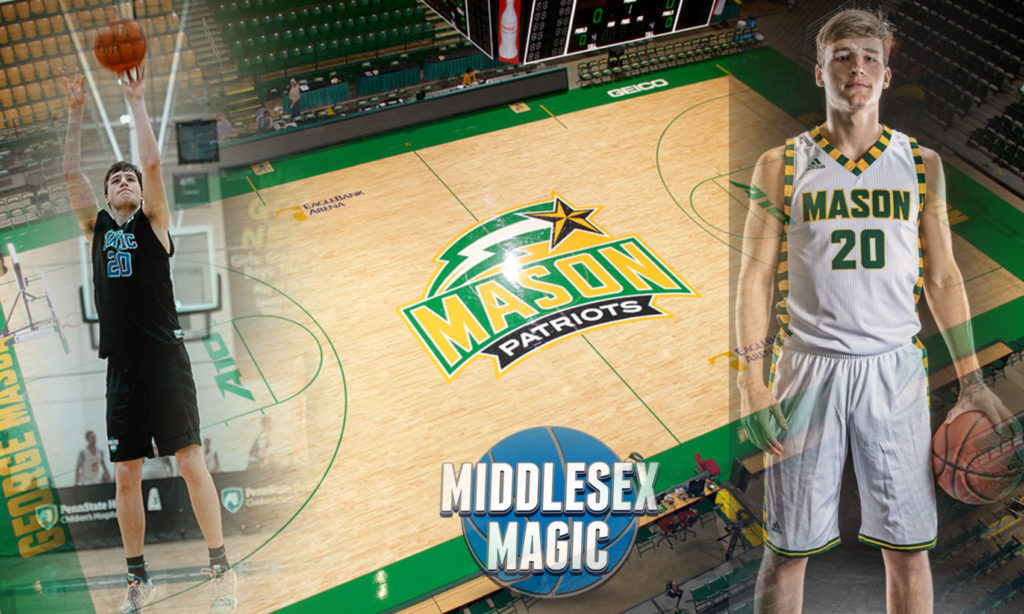 Magic Tyler Kolek Commits to George Mason
St. George's School and Middlesex Magic guard Tyler Kolek made a verbal commitment to George Mason University on Sunday night.
Kolek announced his decision via his instagram account.
"I'd like to thank everyone who helped and guided me through this process and to all the coaches who have recruited me along the way… with that being said I'd like to announce my commitment to George Mason University." he posted.
The Rhode Island native began his career at his hometown Cumberland High School, where he earned All-State honors in the RIIL. He played through lingering ankle issues last winter at St. George's but still put up 18.7 points, 8.4 rebounds, and 2.8 assists and was named the Rhode Island Gatorade Player of the Year in the process.
Kolek has played his entire grassroots career with the Middlesex Magic.
"Tyler Kolek is one of the toughest and most skilled guards in Magic history. He has been a mainstay in the Magic high school backcourt for the last four years, playing for the 17u team for three seasons," said program director Michael Crotty Jr. "The one word I would use to describe Tyler Kolek is Winner. He led his Magic teams to countless wins and championships. In the last two years alone he led the Magic junior boys teams to back to back NERR Big Apple championships, back to back NERR Super 16 championships,  back to back HGSL championships, the Zero Gravity Prime Event and more."
Kolek also led the Magic to a combined 30-2 overall record over the past two July live periods.
Known first and foremost as a shooter, the southpaw has a special ability to make tough shots. He's diversified his attack quite a bit in recent years though, developing into a true combo-guard who is equally capable of playing on or off the ball and making plays for himself and others.
Below are some of his highlights from this past spring and summer.