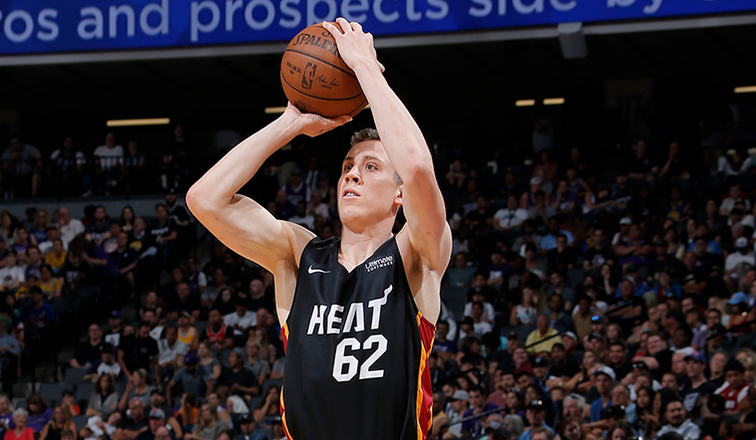 Magic Alum Duncan Robinson Signs with Miami Heat
From NBA.com
MIAMI, July 10 – The Miami HEAT announced today that they have signed forward Duncan Robinson to a Two-Way Contract. Per club policy, terms of the deal were not disclosed.
Robinson has appeared in five Summer League games (all starts) with the HEAT in both Sacramento and Las Vegas and is averaging 12.4 points, 2.4 rebounds, 1.0 assists and 25.0 minutes while shooting 57.9 percent (22-of-38) from the field and 63 percent (17-of-27) from three-point range. He connected on 5-of-6 from three-point range on July 3 against the Los Angeles Lakers in the California Classic Summer League in Sacramento and followed that by shooting 4-of-7 from beyond the arc in his next game on July 5 against the Sacramento Kings, both wins. Additionally, in his two games in Las Vegas so far, Robinson is shooting 70 percent (7-of-10) from downtown.
Robinson appeared in 115 career games at Michigan shooting 45.5 percent from the field, 41.9 percent from three-point range and 86.4 percent from the foul line. In just three seasons, he finished fourth on the school's all-time three-point field goals made list with 237 while helping the Wolverine's to two Big Ten titles and to the NCAA Tournament each season. Last season as senior, the tri-captain captured the Big Ten Sixth Man of the Year award and helped led the team to the NCAA Championship Game.