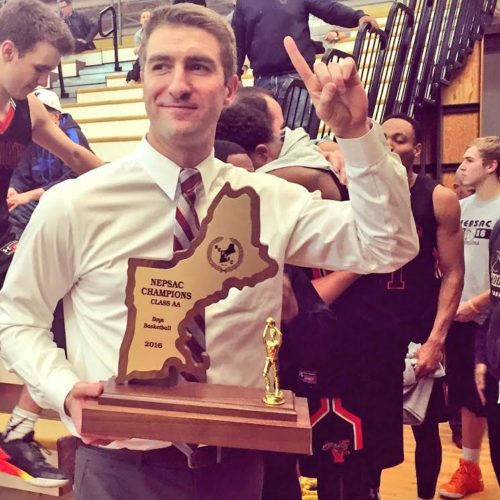 Winchester High School
Boston Globe and Boston Herald All-Scholastic
1000 point scorer
Post graduate year at Northfield Mount Hermon
Best Memories playing for the Middlesex Magic
Traveling to Las Vegas and Orlando with my team. We won a lot of games, made life lasting relationships and picked up scholarship offers along the way.
                                                              How the Middlesex Magic helped me the most
I developed great confidence while playing for coach Crotty Sr.  This is something I took with me throughout high school, college and now as a professional.  I still carry the same confidence that I found when playing for Crotty Sr., and I have found that contagious to the players I coach.
Current Profession
I am currently the head coach at Vermont Academy. We have two Magic alums on our current roster and they're exactly what you would expect from Middlesex Magic guys. It's a big time luxury having them in our program and around our community here at the academy.  Prior to VA, I coached at the college level at Holy Cross, Middlebury,  Springfield College and NBA D League.